Jan Philipp Zymny - How to human?
Jan Philipp Zymny &nbsp
Alaunstraße 36-40
01099
Dresden
Event organiser: scheune e.V., Alaunstraße 36-40, 01099 Dresden, Deutschland
Event info
Der mehrfache deutsche Poetry Slam Meister mit seinem nagelneuen Bühnenprogramm "How to human?" live on Tour.
Videos
Location
Kulturzentrum Scheune
Alaunstraße 36-40
01099 Dresden
Germany
Plan route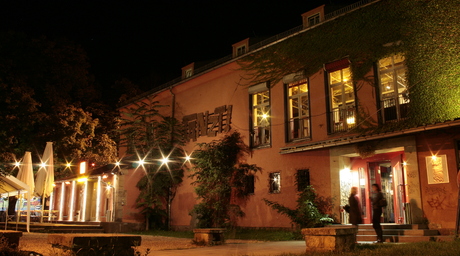 Seit Jahrzehnten macht das Kulturzentrum "die scheune" in der Dresdner Neustadt, dem Szeneviertel Ostdeutschlands, Kultur. Der ehemalige Zentrale Club der Jugend und Sportler "Martin Andersen Nexö" bietet Konzerte unterschiedlichster Genres von Indie, Pop, Punk, Elektro, über Jazz, Funk, Soul bis hin zu Reggae und Hip Hop. Neben Musikveranstaltungen können aber auch Poetry Slams, Filmvorführungen und Autorenlesungen besucht werden.

Bereits zu Beginn der 80er-Jahre entwickelte sich das Haus zu einem stark frequentierten Kulturzentrum und erlangt in kürzester Zeit Bekanntheit über die Stadtgrenzen hinaus. Seither prägt die Scheune den regionalen Kulturbereich. Besonders hervorzuheben sind Veranstaltungen wie der Schaubudensommer und der alternative Weihnachtsmarkt "Neustädter Gelichter", die alljährlich auf dem Scheunengelände stattfinden.

In dem Kulturzentrum Scheune stehen Musik und Kultur an erster Stelle. Bei Ihrem nächsten Dresden Aufenthalt sollten Sie definitiv hier vorbeischauen. Es lohnt sich mit Sicherheit.